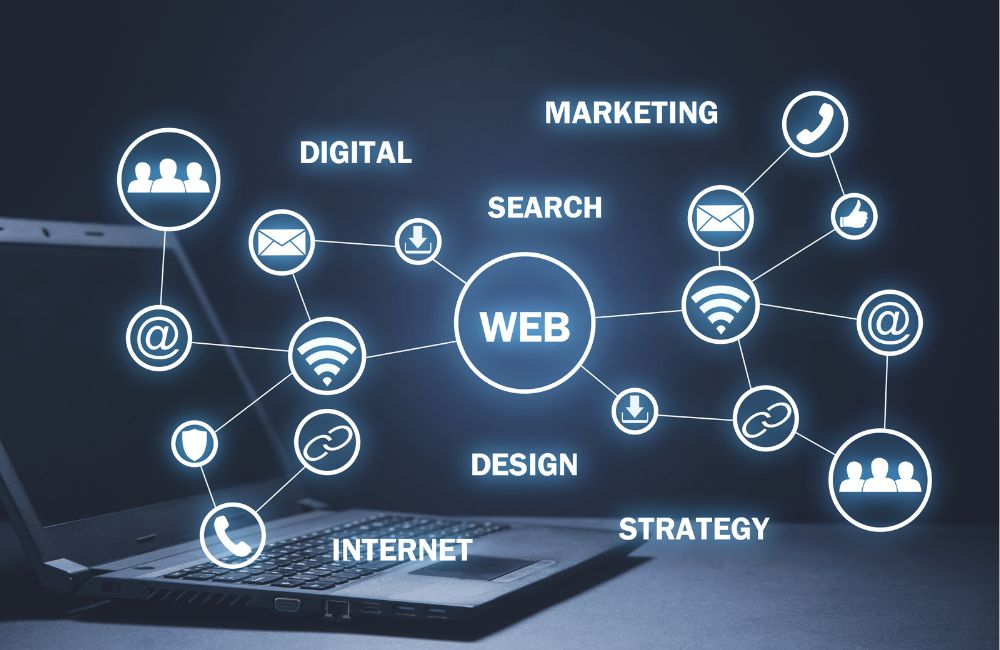 The very thing that makes web design interesting is its dynamism and diversity. The world of web design is constantly evolving, and the result is the trends we see year in and out. Every new trend and development should keep a web designer on his feet trying to catch up and even stay ahead of the pack.
2022 has brought us a breath of fresh air as far as web design is concerned, with a growing interest in interactive designs, seamless experiences, and visual attraction. Let us catch up on the biggest and most creative 2022 web design trends.
Typographic Hero Images
This web design trend has continued from the previous years into 2022 and remains popular even today, probably because of its visual appeal and the interesting contrast between the background and text. If you have ever seen an image resembling a banner that contains large font texts that are overlaid atop interesting background colors and images, then you have seen a typographic hero image.
The designs are easy to produce, and they go a long way to improving the personality of a website.
Neo-Brutalism
Neo-Brutalism is another design that made it into 2022 from the past; this time, coming from as far back as the 1950s. This trend has continued to be loved over decades because of its ability to engage the viewer's mind. The brutalist style is rough around the edges, but beautiful and creative. Neo-brutalism is a recent trend in 2022 that continues to tease the thin line between an edgy and novel design and an unfinished work that needs improvement while delivering eye-catchy, statement-making designs.
Engaging Interactives
Interactions are the biggest thing in web design these days, and engaging interactions take responsiveness and psycho-physiological communication to new dimensions. Engaging interactions on websites engage all the senses of the users to get psychological responses, especially when dealing with products.
Engaging interaction helps the user feel like they are physically touching and observing the product. They include object rotation, zooming in, and selection of colors, models, and sizes.
Visual/Visible Borders
Visual borders have stepped in to save the day at a time when websites are becoming more crowded and complex. They deliver an organized and professional look and make the page look spacious and clean. Simple borders are a nineties fad, but the visibility of the comeback version is higher and more pronounced than the older version.
Do not miss getting visual borders on the website you're designing because it delivers an important aesthetic flair.
Horizontal scrolling
Moving away from vertical scrolling yet? In 2022, the answer is a resounding Yes! More web designs in 2022 are featuring scrolling for several reasons. Horizontal scrolling is an interesting way to view a gallery of images, a list of products, and other visual contents on websites. And while it might be easy to think vertical scrolling is all we have known, a look back into time will remind you that horizontal browsing was how we navigated websites in the distant past.
Horizontal scrolling is a powerful addition to websites of companies that share visual content, whether in the fashion, tech, or skincare industry.
Conclusion
Maui Website design agency Ocean Epic mentions while these might be the big five web design trends for 2022, some other web design trends you can consider checking out include retro revolution, moving type, handmade graphics, minimalism, and image collages. The essence is to make websites more engaging, appealing, and easier to use. If a trend ends up making it impossible or difficult for visitors to navigate the site easily, it is not worth it in the first place.